Ain't Hard 2 Tell

0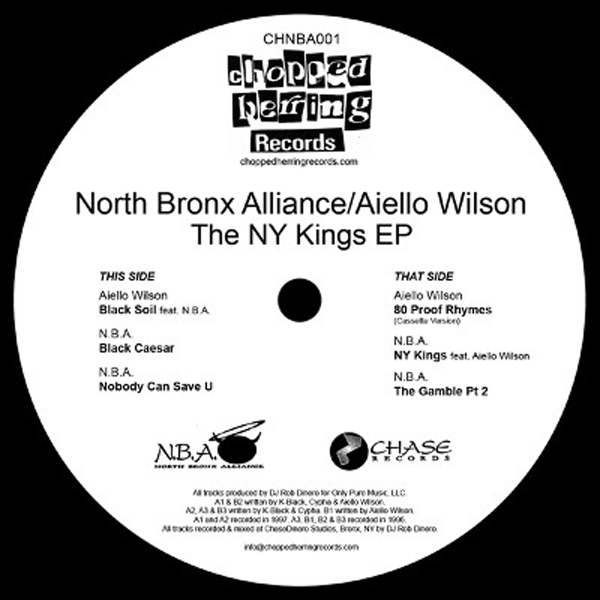 North Bronx Alliance/Aiello Wilson - The NY Kings EP
A1 Aiello Wilson - Black Soil feat. N.B.A
A2 N.B.A. - Black Caesar
A3 N.B.A. - Nobody Can Save U
B1 Aiello Wilson - 80 Proof Rhymes (Cassette Version)
B2 N.B.A. - NY Kings feat. Aiello Wilson
B3 N.B.A. - The Gamble Pt 2
'Black Soil' was released in 1997 - only 300 copies pressed.
'Black Caesar' was on the Test Pressed from 1997 - only 5-10 copies.
'80 Proof Rhymes' was only ever on a cassette demo which was played on the Stretch and Bob Show
The remaining 3 tracks are unreleased until now...
All songs are produced by DJ ROB DINERO
Hit up
http://www.choppedherringrecords.com
for more info on how to get these super limited vinyls!!